Product Details

| Attribute | Attribute value |
| --- | --- |
| ANSM-Part# | ANSM-MTD4N20ET4 |
| Type: | N-Channel MOSFET Transistor |
| Manufactor | ON |
| DC | Standard |
| Describe | NEW |
| Supplier Device Packaging | TO-252AA |
| Package | REEL |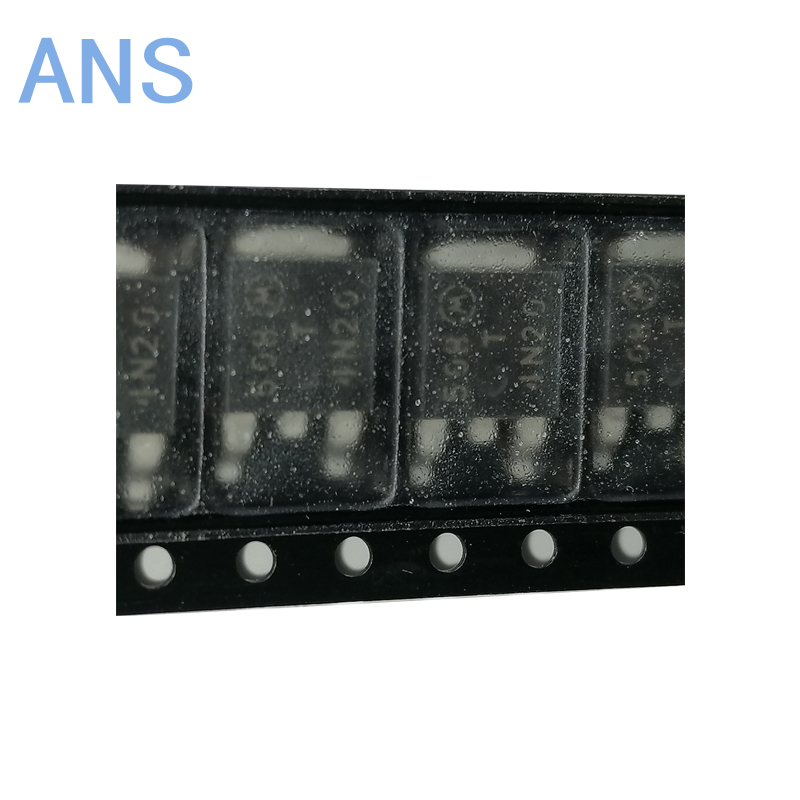 We also provide :

Model
Manufacturer
Quantity
Encapsulation
LM22676ADJ
NS
25O
SOP8
TLE2022AMDR
TI
12500
SOP8
NJM3717FM2
JRC
10500
PLCC28
OPA4322AIPWR
TI
8500
TSSOP14
PBY160808T-601Y-N
chilisin
8000
SMD-0603
MIC5015YM
MIC
6316
SOP-8
BZX384-C5V1
NXP
6000
SOD323
AT45DB321D-SU
ATMEL
4900
SOP8
ADM101EARMZ
ADI
4611
MSOP-10
FDS8958A
FAIRCHILD
3888
SOP8
DS2502P-500
DALLAS
3575
SON-6
MA3243C
TI
3500
TSSOP28
B82464-G4104M
EPCOS
3000
SMD
IRLML6402PBF
IR
3000
SOT-23
MMBT3906LT
ON
3000
SOT23
DL100
TI
2616
SOP8
MC33202DR2G
0N
2500
SOP8
PCA9500PW
NXP
2500
TSSOP16
SN74LVC1G123DCUR
TI
2500
VSSOP8
PCI9060ES REV1
PLX
2148
QFP208
UUX0J681MNL1GS
Nichicon
2000
SMD
20645-040T-01
I-PEX
1926
CONN
MCBS373CA
FREESCALE
1693
SOP16
SUD50P04-09L-E3
VISHAY
1670
TO-252
HY5DU281622ET-5
SKHYNIX
1500
TSOP66
SPX3940M3-L-5-0/TR
SIPEX
1500
SOT223
TPS54340QDDAQ1
TI
1360
SOP8
TL1431CPWR
TI
1344
TSSOP8
100C1F


1030


BC817-25W
NEXPERIA
1000
SOT-323
V33MLA1206H
Littelfuse
1000
SMD1206
PSMN3R0-30YLD
NXP
980
SOT669
AM29F010B-70JF
AMD
978
PLCC32
SG-615L14.7456MHZ
TI
945
QFN
IRF7311TRPBF
IR
942
SOP-8
FDS8958A
FAIRCHILD
900
SOP8
MIC4827YMM
MICREL
860
MSOP-8
LT1485I
LT
800
SOP8
MC2904DR2G
ON
775
SOP-8
S9S08RNA16M
FREESCALE
759
QFP32
P89V51RD2FA
NXP
756
PLCC44
IRLR7843TRPBF
IR
630
TO252
INA2128U
BB
609
SOP16
A20
ALLWINNER
604
BGA
S29GL064N90FFIS2
SPANSIONO
520
BGA64
A3977SED
ALLEGRO
510
PLCC44
SUD50P04-09L
VISHAY
499
SOT252
ERF22X5C2H330J
EIC
493
DO-27
SPX3940M3-L-5.0/TR
SIPEX/EXAR
470
SOT223
CR125-470-R


440
SMD
SN74HCT573DWR
TI
386
SOP20
XC2S50E-6TQ144C
XILINX
377
TQFP144
LM2940IMP-5.0
TI
371
SOT-223
AD9884AKS-100
ADI
330
QFP
EPM3064ATC100-7
ALTERA
330
QFP100
AD7709ARU
ADI
309
TSSOP24
CDRH125-470M
SUMIDA
300
SMD
W91030BS
WINBON
280
SOP24
LR7843
IR
222
TO-252
2SJ74-BL
TOSHIBA
200
TO92
M29W160ET-70N6
ST
200
TSSOP48
R820T
RAFAEL
200
QFN-24
TMK432C476MM
TAIYO
200
SMD
TLP521GB
TOSHIBA
191
SOP4
TLC27L2CDR
TI
190
SOP8
TAJB107M006RNJ
AVX
175
SMD
ICL3232IVZ
INTERSIL
152
TSSOP16
IAM-82008-TR1
AGILENT
150
SOP8
LM285Z
NSC
148
TO-92
TL712CP
TI
147
DIP-8
SUD50P04-09L-E3
VISHAY
142
TO-252
HER502


125
DO-201AD
Z8F0822SJ020SG
ZILOG
119
SOP28
TL16C552FN
TI
116
PLCC68
AM2966DC
AMD
110
CDIP20
FDS8958A
FAIRCHILD
110
SOP8
R1LV0408DSA-7LI
RENESAS
110
TSOP32
STW47NM60ND
ST
110
TO247
ISPLSI1032-60LJ
LATTICE
108
PLCC84
M30624FGPFP
RENESAS
108
QFP100
IDT54FCT244ADB
IDT
105
CDIP20
FMMT618TA
DIODES
101
SOT-23
74ABT244D
PHILIPS
100
SSOP20
74ABT574AD
PHILIPS
100
SOP-20
74AC541
ST
100
SOP20
78Q2123
TERIDIAN
100
QFN32
AD7541AKNZ
AD
100
DIP
HM628128LP-10
HITACHI
100
DIP32
JW1FSN-DC12V
PANASONIC
100
DIP
NJM2882F03
JRC
100
SOT23-5
SN74ABT574ADWR
TI
100
SOP20
D71055C
NEC
97
DIP
MSP4410GC12
MICRON
96
QFP80
MIC5015BM
MICREL
91
SOP- 8
IRF7389TRPBF
IOR
90
SOIC-8
NVTFS5116PLTAG
ON
90
WQFN8
G8912BPEI
CMD
89
PLCC20
P7NK30Z
ST
89
TO-220
78L05
AXTEK
86
SOT89
SN74LVCH16244ADGGR
TI
70
TSSOP48
SSOP-48
SN74LV273ANSR
TI
68
SOP20
MID400
QTC
62
DIP
HY628400ALLG-70
HY
60
SOP32
SUB75P03-07
VISHAY
51
TO-263
32GB
Memory card
50
Memory card
FS70UM-2
MITSUBISH
50
T0220
IRL3713S
IR
50
TO-263
MP1584EN
MPS
50
SOP8
SLF7045T-150M1R1-PF
TDK
50
SMD
SUD50P04-09L-E3
VISHAY
50
TO-252
UC3854DW
UC
50
SOP16
AS15-G
E-CMOS
47
QFP48
HTS-0025M
ADI
45
DIP
NCV8402ASTT1G
ON
45
SOT223
SP3238EEY
EXAR
45
SSOP28
MIC4417BM4
MICREL
44
SOT143
FDD3510H
ON
40
TO-252
74HC32D
NXP
38
SOP14
MC68HC11E1CFN2
MOTOROLA
37
PLCC52
PIC18F6720-I/PT
MICROCHIP
37
QFP64
47NCTQ020S
IR
34
TO-263
IRF7389TR
IR
34
SOP8
P50N03LDG
NIKO
31
TO-252
SUM110P04-04L
Vishay
30
TO-263
SXT2907A
INFINEON
30
SOT89
D70320GJ
NEC
28
QFP
HP2730
HP
28
DIP8
NE5211D
PHILIPS
28
SOP14
LE88221DLC
LEGERIT
27
QFP
LHI878/3902
EXCELITAS
25
CAN-3
SN75174N
TI
25
DIP16
BTS6143D
INFINEON
24
TO-252
AD844AN
ADI
21
DIP8
SN74LVC2G14DCKR
TI
21
SC70-6
74LVC245AD
NXP
20
SOP-20
LM2596S-5.0
NS
20
TO-263
SN74LVC138APWR
TI
20
TSSOP16
TMS320C32PCMA40
TI
20
QFP144
47CTQ020S
IR
19
TO-263
BTS721L1
INFINEON
19
SOP20
ZXDG10S483R3
ZTE
19
module
4960
EPCOS
18
1210
DS9637ACN
NS
18
DIP8
SMDJ48CA
Littelfuse
18
DO214AB
SUM110P04-04L
VISHAY
18
TO-263
DS9636ACN
NS
17
DIP8
PXT2907A
NXP
15
SOT-89
IDT7164S85TDB
IDT
14
CDIP28
SLA7032M
SANKEN
14
ZIP-18
SN75452BP
TI
14
DIP8
HP2731
HP
13
DIP8
6R190E6
INFINEO
12
TO-220
4117-U-Z-DC12V
HF
11
DIPrelay
M81C55-5
OKI
11
DIP40
P28F010-150
INTEL
11
DIP-32
XC9572-15PC84C
XILINX
11
PLCC84
3225 50MHZXXE


10


6MBI15GS-060
FUJI
10
Modules
88E6035-LAJ1
MARVELL
10
QFP
ADE7878ACPZ
ADI
10
LFCSP40
B58458
SIEMENS
10
PLCC68
DSP45-12A
IXYS
10
TO247
GPS1003
RAINSUN
10
SMB
KSZ8721BI
MICREL
10
SSOP48
SWMA-2-50DR
MINI
10
SMD
UM3561A
UM
10
DIP8
DS3697N
NS
9
DIP8
1N6280A
VISHAY
8
DO-201
LM383T
NSC
8
TO-220
MC68332ACFC16
MOTOROLA
8
QFP
GD32F307VCT6
GD
7
LQFP100
AM79467-1JC
AMD
6
PLCC28
ALBAMF1V2.1
CERAGON
5
QFN
AMBE-2000-10
DVSI
5
QFP100
QCA9892-BR4A
QUALCOM
5
QFN
ZXDH75S483R3EP
ZTE
5
module
2ED300C17-ST
INFINEON
4
module
HLMP-2655
AVAGO
4
Nixie tubeDIP8
LT1105CN
LT
4
DIP8
RHRG30120
FAIRCHILD
4
TO-247
AM26LV32EIPWR (SB32)
TI
4
TSSOP16
BS62LV8001EIP55
BSI
3
TSOP44
DE375-501N21A
IXYS
2
TO-59
M27C801-100FI
ST
2
CDIP
MC6850P
MOT
2
DIP24
SM5843AP
NPC
2
DIP28
TES1-4903


100
Refrigeration plate
TP4056E
TOPWELL
2
SOP8
ADV7123KST-140
ADI
1
QFP-48
MAX6338CUB
MAXIM
1
MSOP10
MC9S12C64CFUE
FREESCAL
1
QFP
PKM4515E
ERICSSON
1
DCDC
PKN4520API
ERICSSON
1
DCDC
PTEA404120N2AD
TEXAS
1
module
TDA7052BT
NXP
1
SOP8
URB4824LD-20W
MORNSUN
1
module
SI4355-B1A-FM
SILICON
1
QFN20
SP485CS
SIPEX
10
DIP8
ST4SI2M0020TPIFW
ST
122
DFN
MIC2505-2YM
MICREL
3525
SOP8
SSM3J351R,LXGF
TOSHIBA
12000
SOT23
DSPIC30F6012A-30I/PT
MICROCHIP
28
TQFP-64
AD630SE/883B
AD
26
LCC20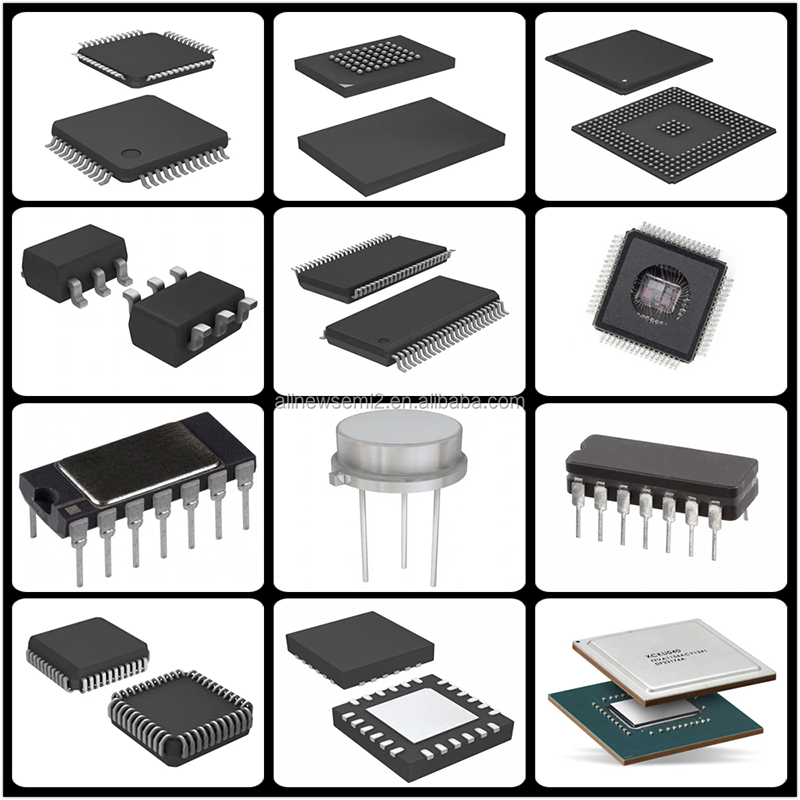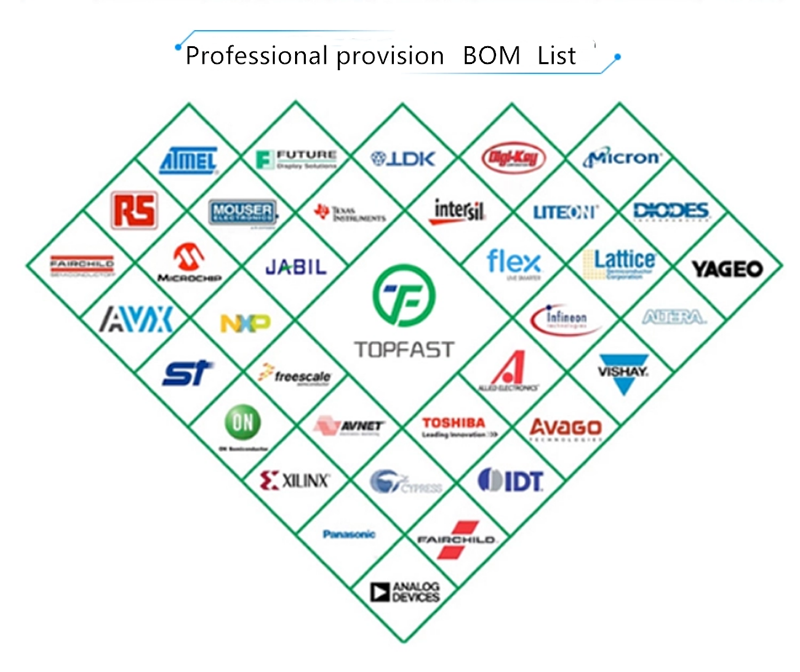 Product packaging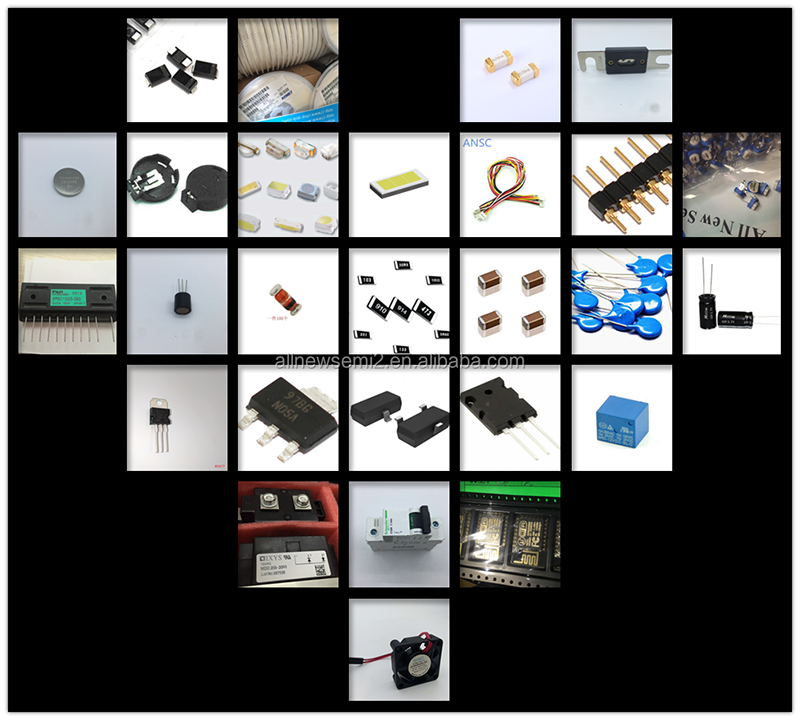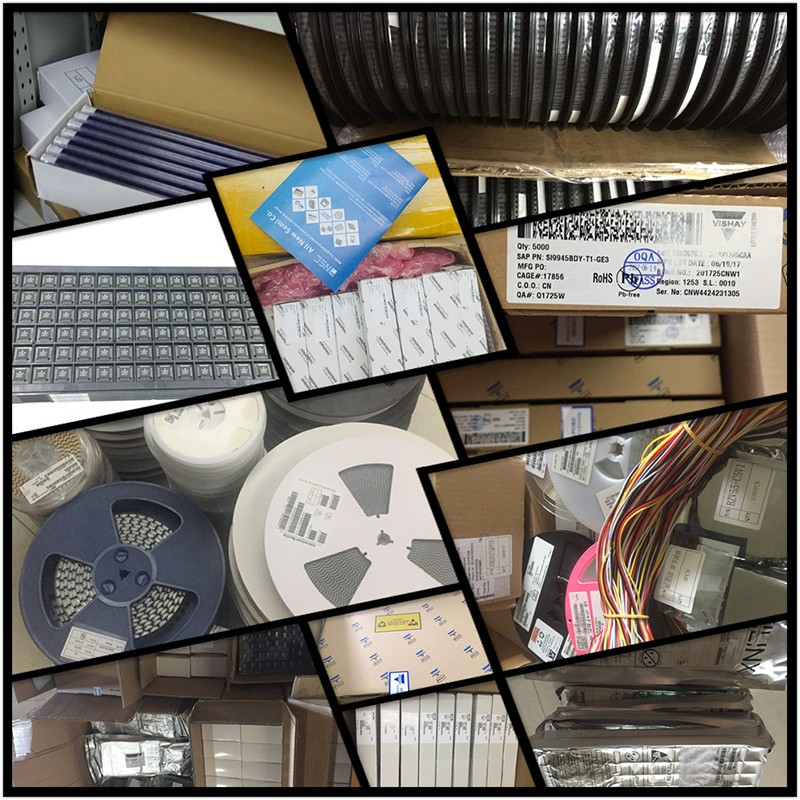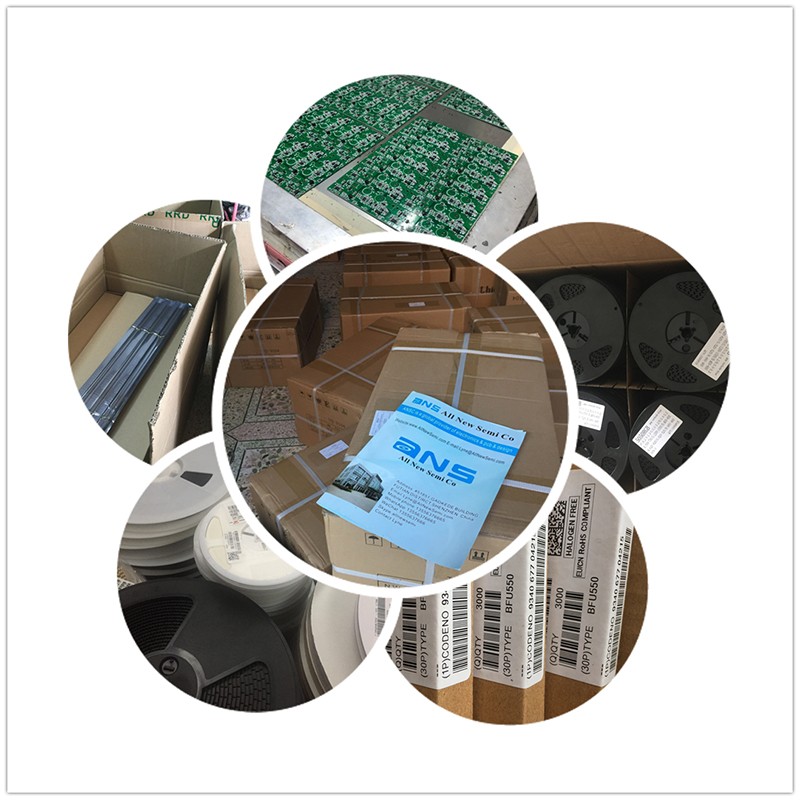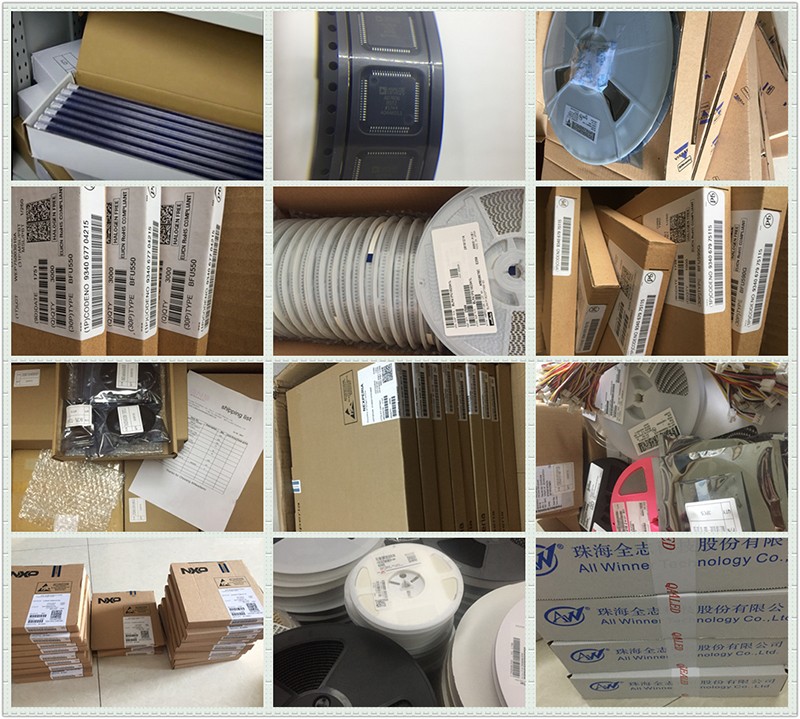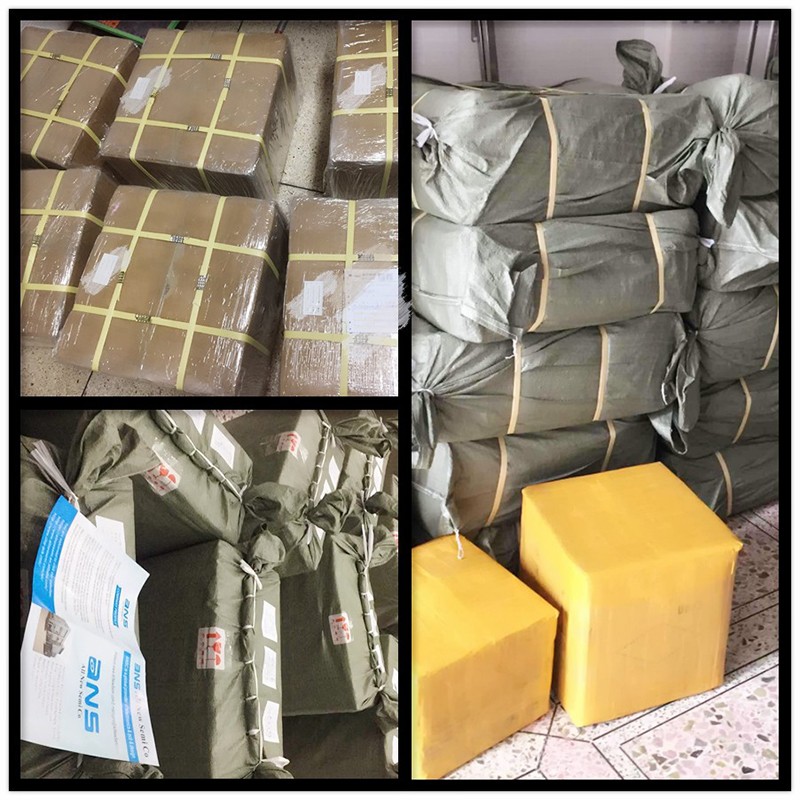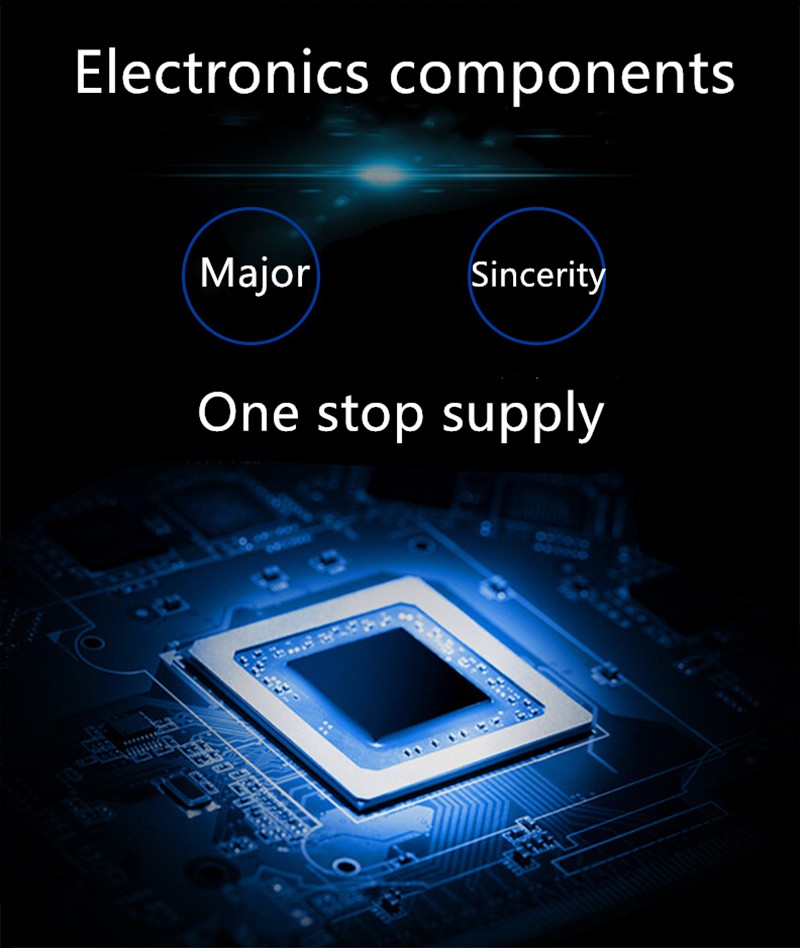 Company Profile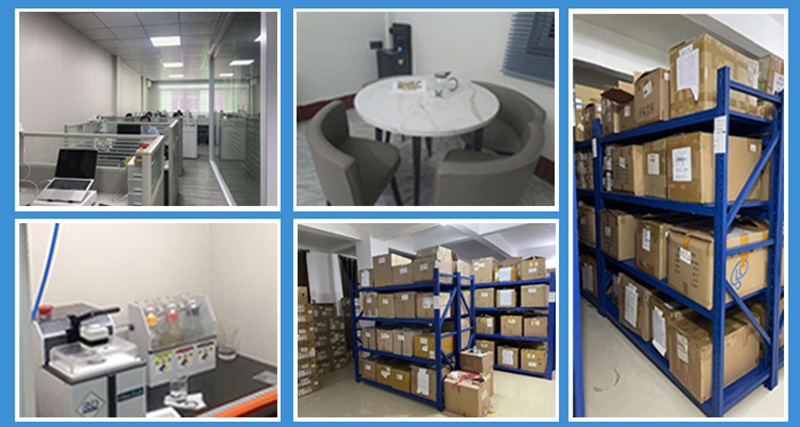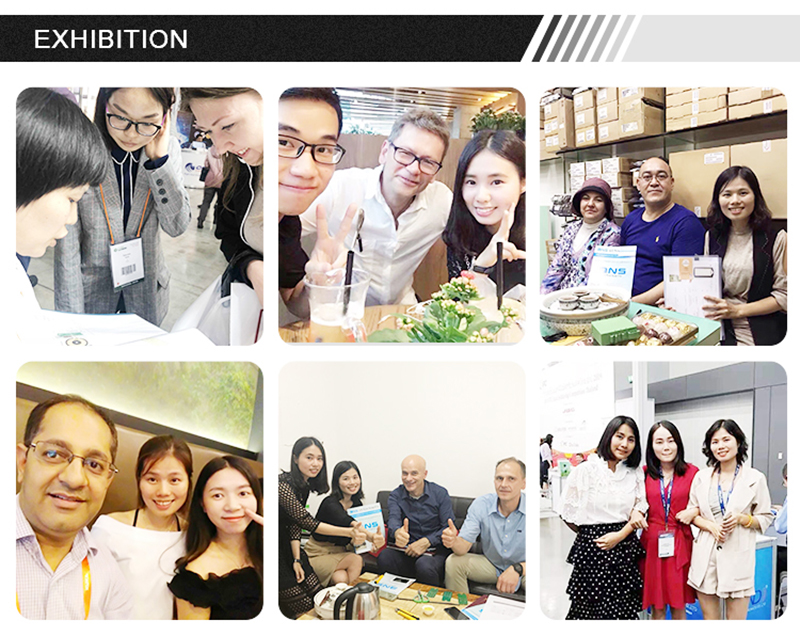 FAQ
Q1:How can I get your price list?
A1: Please send us your country name, your detailed contact telephone, fax number, part# you needand how many pieces will you buy.
Q2: What is your sample policy?
A2: We can supply the sample if we have ready parts in stock, but the customers have to pay thesample cost and the shipping cost.
Q3: What is your terms of payment?
A3: IThere are different payment options : T/T (wire transfer), PAYPAL, WERTERN UNION andAlipay. You may choose any payment options at your convenience.
Recommend to use the Trade Assurance order: a variety of secure payment options, mutual benefitand mutual benefit!
For details, please visit: https://tradeassurance.alibaba.com/
Q4: What is your trade term?
A4: EXW, FOB, CFR, CIF, DDU...(defaults EXW for all quotation)
Q5: If I place an order, how long will it take to delivery it?
A5: It usually takes about only 2-3 days on receipt of payment, depends on the quantity ordered andthe stock status.
Q6: How do you deliver parts to us?
A6: INormally ship to you by DHL, Fedex,TNT,UPS etc Worldwide Express or by shipment. Deliverycharge will be decided by how many you order and where will you need us to send or you may offerus your account.
Q7:Do you test all your goods before delivery?
A7: Yes, we have 100% test before delivery.
Q8: How do you make our business long-term and good relationship?
A8: 1. We keep good quality and competitive price to ensure our customers benefit ;
2. We respectevery customer as our friend and we sincerely do business and make friends with them, no matterwhere they come from.If you want to get more information about our company,pls contact us immedi-ately.