Texas Instruments (TI) today launched a highly integrated functional safety compliant isolated gate driver, helping engineers design more efficient traction inverters and extend the range of electric vehicles (EVs) to a greater extent. The new UCC5880-Q1 enhanced isolated gate driver provides functionality that enables electric vehicle powertrain engineers to achieve their safety and performance goals while increasing power density, reducing system design complexity and cost.
With the increasing popularity of electric vehicles, innovative semiconductor technologies for traction inverter systems can help overcome certain key technical barriers that hinder their widespread adoption. Car manufacturers can use UCC5880-Q1 for design to build safer, more efficient, and more reliable silicon carbide (SiC) and insulated gate bipolar transistor (IGBT) traction inverters with real-time variable gate drive capability, serial peripheral interface (SPI), power module monitoring and protection, and functional safety diagnosis.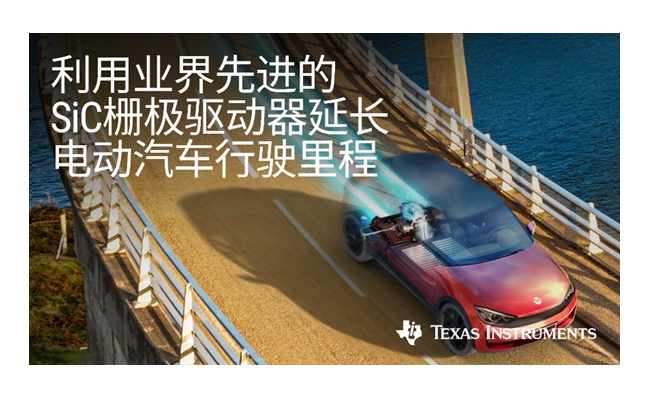 Wenjia Liu, Manager of the High Voltage Driver Product Line at Texas Instruments, stated: Designers of high-voltage applications such as traction inverters face a series of unique challenges, requiring higher system efficiency and reliability in narrow spaces. This new isolated gate driver not only helps engineers extend their driving range to a greater extent, but also reduces the number of external components and design complexity by integrating safety features. It can also easily be compared to other high-voltage power conversion products (such as UCC14141-Q1 isolated auxiliary power module) used in combination to improve system power density and help engineers fully utilize the performance of traction inverters
Due to the direct impact of efficiency improvement on the extended driving range after each charge, there is an increasing need for electric vehicles to have higher reliability and better power consumption performance. However, for designers, achieving efficiency improvement is very difficult, as the operating efficiency of most traction inverters has reached 90% or even higher.
By changing the gate drive intensity in real-time from 20 A to 5 A, designers can use the UCC5880-Q1 gate driver to further reduce SiC switch power loss, improve system efficiency by up to 2%, and thus extend the driving range of each electric vehicle charge by up to 11 kilometers. For electric vehicle users who charge their vehicles three times a week, the annual mileage can be extended by over 1600 kilometers. For more information, please read the technical article 'How to maximize the efficiency of SiC traction inverters through real-time variable gate drive strength'.