MediaTek announced a cooperation agreement with NVIDIA to provide a complete AI intelligent cockpit solution for software defined cars. The cooperation between both parties will fully leverage the advantages of their respective automotive product portfolios and jointly provide excellent solutions for the new generation of intelligent vehicles.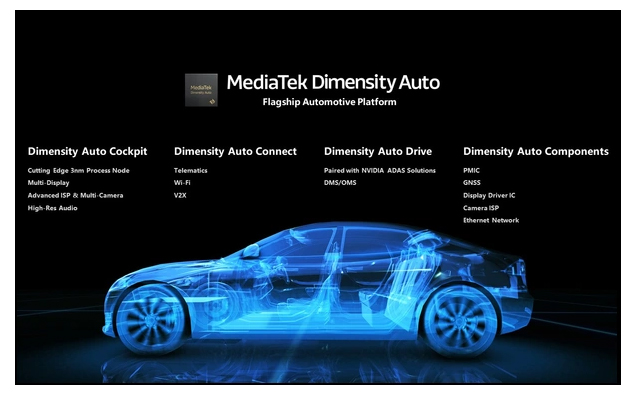 Dr. Cai Lixing, Vice Chairman and CEO of MediaTek, said, "NVIDIA is a renowned pioneer and leader in the fields of artificial intelligence and computing. Our cooperation vision is to provide a global one-stop service for the automotive industry, helping to design the next generation of intelligent connected vehicles. Through deep cooperation with NVIDIA, we will work together to provide a truly unique platform for future computing intensive software defined cars
NVIDIA founder and CEO Huang Renxun said, "AI and accelerated computing are driving the transformation of the entire automotive industry. MediaTek's leading SoC, combined with NVIDIA GPU and AI software technology, will bring a new user experience, higher security, and innovative connectivity services to all automotive segments from entry-level to luxury level
In this plan, MediaTek will develop an automotive SoC that integrates NVIDIA GPU chips and is equipped with NVIDIA's AI and graphics computing IP. This chip supports interconnection technology, enabling smooth and high-speed interconnection between chips.
In addition, this solution will run NVIDIA's DRIVE OS, DRIVE IX, CUDA, and TensorRT software technologies.